Urban Ultra + Relay
Support clean water projects in Zeneshka, Ethiopia
Register
Challenge Yourself
Run the 61km as a solo runner, or complete the four legs as a team of 2, 3 or 4. Leg One will be 14km, Leg Two will be 14km, Leg Three will be 23km and Leg Four will be 10km. Leg Four will fall on the regular 10km route of the Calgary Run For Water event.
Register
Race Details
Start: 5:00am, chip timing cut-off time 3:00pm
Minimal elevation gain throughout the course
Short-sleeve technical shirt included
1 beer ticket included for each runner
Post-race refreshments and food included for each runner
Relay members are responsible for personal transportation to transition areas
Individual and relay team awards
The Course
Leg 1 (14km): Begin in Carburn Park and head South along the Bow River pathway system towards Fish Creek Park before looping back on the opposite side of the river to head back to Carburn Park.
Leg 2 (14km): This route heads North from Carburn Park along the Bow River, through scenic Beaver Dam Flats and continues on through Inglewood to Patrick Island Park.
Leg 3 (23km): Leaving from Patrick Island Park this leg will travel along the scenic Elbow River and eventually loop through Sandy Beach Park before heading back to Patrick Island Park.
Leg 4: (10km): For this leg, runners will join the 10K runners. This route takes runners west, along the River Walk- past East Village then heading north onto Prince's Island. Exiting off the north side of the island, runners will then head east along the north side of the Bow River pathway, until they reach the eastern-most corner of the Calgary Zoo. At this point on the pathway there will be the 10K turnaround is here. Runners then return to the George C. King Bridge at St. Patrick's Island, returning to the finish line and event plaza.
The course will be extensively marked with flagging, signage, and course marshals on race day. Leg 1, 2, and 3 will be marked with specific colors of flagging. Leg 1 will be marked with pink flagging, leg 2 with blue flagging and leg 3 with green flagging. Note: Route and leg distances are subject to change by the race organizers.
Registration
Your registration fee of $125 provides clean water to a family in Ethiopia for LIFE! Thanks to the generosity of our sponsors, we are proud to announce that 100% of all registration fees will go directly towards a clean water project in Ethiopia. By running the Urban Ultra & Relay, you are providing lifelong clean water to an entire family!
Race Package Pickup
Package pick-up is Thursday June 6th at Strides (Marda Loop) @ 3566 Garrison Gate SW from 4pm to 8pm. Race packages MUST be picked up prior to the race. If you are travelling from out of town and will not be in Calgary on the Thursday evening, arrangements must be made with the organizers in advance for race-day pick-up. At least 1 member from each team must attend race package pick-up.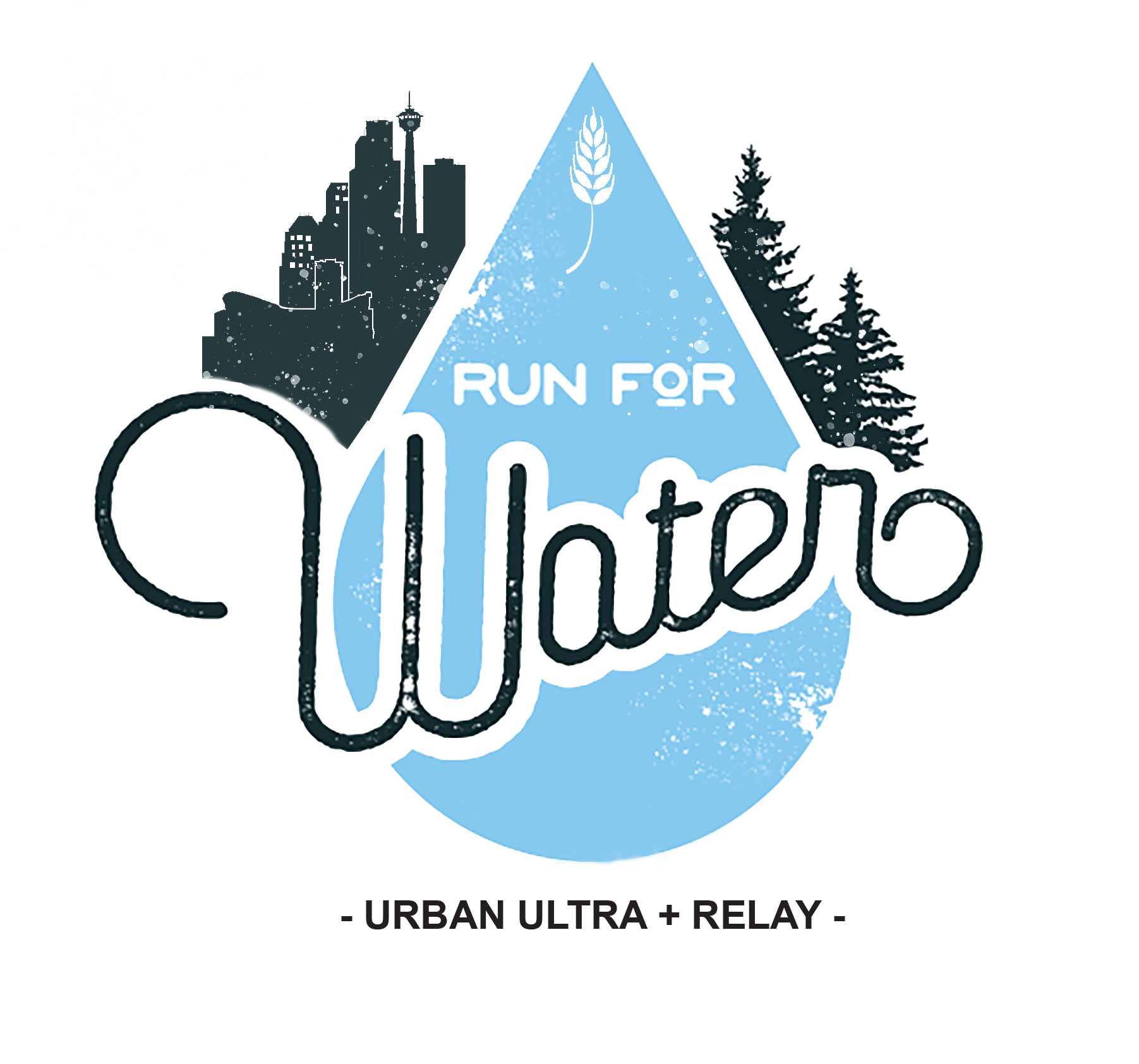 Race Fees
Calgary Urban Ultra + Relay
2019 Urban Ultra + Relay Fees
| Race Distance | Early Bird (until March 31, 2019) | Until June 5, 2019 |
| --- | --- | --- |
| Relay - Registrant doing 1 leg only | $80 | $95 |
| Relay - Registrant doing 2 or more legs | $125 | $140 |
| Solo runner doing full distance (61km) | $125 | $140 |